Complete of Locksmith Services in Memphis, TN
24/7 Mobile Locksmith Services
Techno Lock Keys is a local locksmith in Memphis TN serving Memphis and surrounding cities with 24 hour professional and guaranteed locksmith services. Techno Lock Keys has equipped their mobile vans with the highest and modern equipments and tools for services to be done perfectly with customer's satisfaction guaranteed. Techno is always minutes away, it has widespread locksmith services provided to Memphis and the surrounding areas including: Arlington, Bartlett, Collierville, Cordova, Germantown, Millington, Lakeland, Oakland, Olive Branch, Southaven, Rossville, Somerville and Whitehaven. Call Techno dispatcher today at 901-361-3955 for Automotive, Residential and Commercial Mobile locksmith services.
affordable locksmith rate prices
We at Techno Lock Keys definitely understand how important it is to keep your property safe and secure. This is the main reason makes our prior customer call us back when they were looking for quality and affordability, they found both of them with techno. Our locksmith services rate prices in Memphis TN and the surrounding cities are fair and affordable and we works with customers budget in most situation and that's why we don't have firm price list or starting price like some scammers locksmiths. Our prices on all locksmith services; automotive, residential and commercial are unbeatable and cheap guaranteed locksmith services. Call us today at 901-361-3955 for 24/7 non-stop locksmith and get a free quote and compare the quality and then the price!
Call Us For 24 Hour Emergency Memphis Locksmith
We offer mobile, fast and dependable 24 hour emergency locksmith services in Memphis TN for Automotive, Home, business, and corporations. For every circumstance, our locksmiths bring forth certified services that are bound to astound. We are efficient and we are friendly. Do not hesitate to contact us 901-361-3955 for any of the following emergency services. Our 24 hour locksmith service includes: Affordable Unlocks, Car lockout, House Lockout, Commercial Lockout, Fast Car Keys Made, Car Key Programming, Ignition repair, Car door unlock, Car door Re-key, Trunk Unlock,  Quick House Lock Changes, House Lock Re-key, Garage Doors Services and More...
If you are locked out, we're the people to call !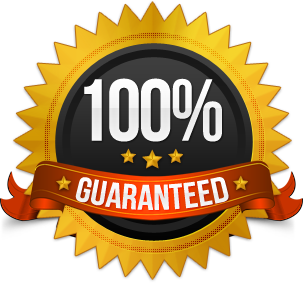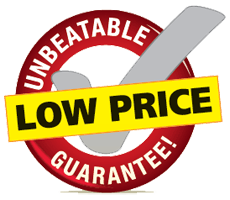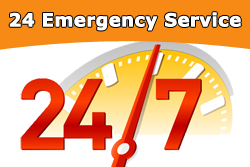 Professional, Licensed, bonded & insured Locksmith!
Over 20 Years of Experience, Techno Lock Keys offers professional locksmith services for your Car, Home and Office in Memphis and Surrounding Areas. Our Professional Technicians are ready to help you to stay safe and overcome your problem. Techno Lock Keys Locksmiths Memphis are proud to offer Memphis, Tennessee the finest locksmith services. Whether or not the concern is Automotive, Residential, Commercial, or even Garage Door service, you can be absolutely certain that our team of professional locksmiths will perfectly get the job done – and get it done fast!. Techno Lock Keys offers a 24/7 emergency service dispatch for anywhere in Memphis area. Just contact us and we will arrive shortly. We work with your schedule, and better yet, we work with your budget in mind. 

Cheap And Affordable Locksmith For all your locksmith Services needs
Techno Lock Keys works with your budget in mind. Our services are not just reliable; they are also affordable for everybody who needs our auto, home or business locksmith services. There is no other locksmith service in Memphis offering such a quality service at such a competitive price. When you have an emergency case and time is of the essence, don't waste your time and call the locksmith service you can trust. Go ahead, contact us for a free quote or give us a call if you seek assistance immediately at 901-361-3955.

Expert & Mobile Locksmith In Memphis TN
As a Locksmith in Memphis, our experience came from mobile & local locksmith services dealing with many sorts of Automotive, Residential and Commercial locks issues. We can hastily treat urgent status if your key is broken or lost for any kind of automotive, residential or Commercial lock. By Techno Lock Keys you can call (901-361-3955) any time to ask for immediate site assistance or to schedule an appointment. Professional Locksmith Licensed, Insured, and Bonded. Our locksmiths work hard to offer competitive pricing on our mobile locksmith services. Whether you are locked out, your house or car requires a key replacement or just want to replace your locks, we guarantee the lowest service fees in the area without getting a risk. Our locksmiths are trained in their respective fields and will not damage your properties. When you're locked out, take a breath and call Techno Lock Keys 9013613955. There is a reason we're distinguished in business – we get there FAST! Our locksmiths work round the clock (24 Hours) and will arrive to your site in 20 min or less. Our team of locksmiths are local individuals who have been servicing the area day and night for long time, this allows us to get quickly to your scene.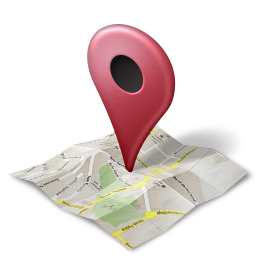 24/ 7 Complete Locksmith Services In Memphis TN and Surrounding Areas: